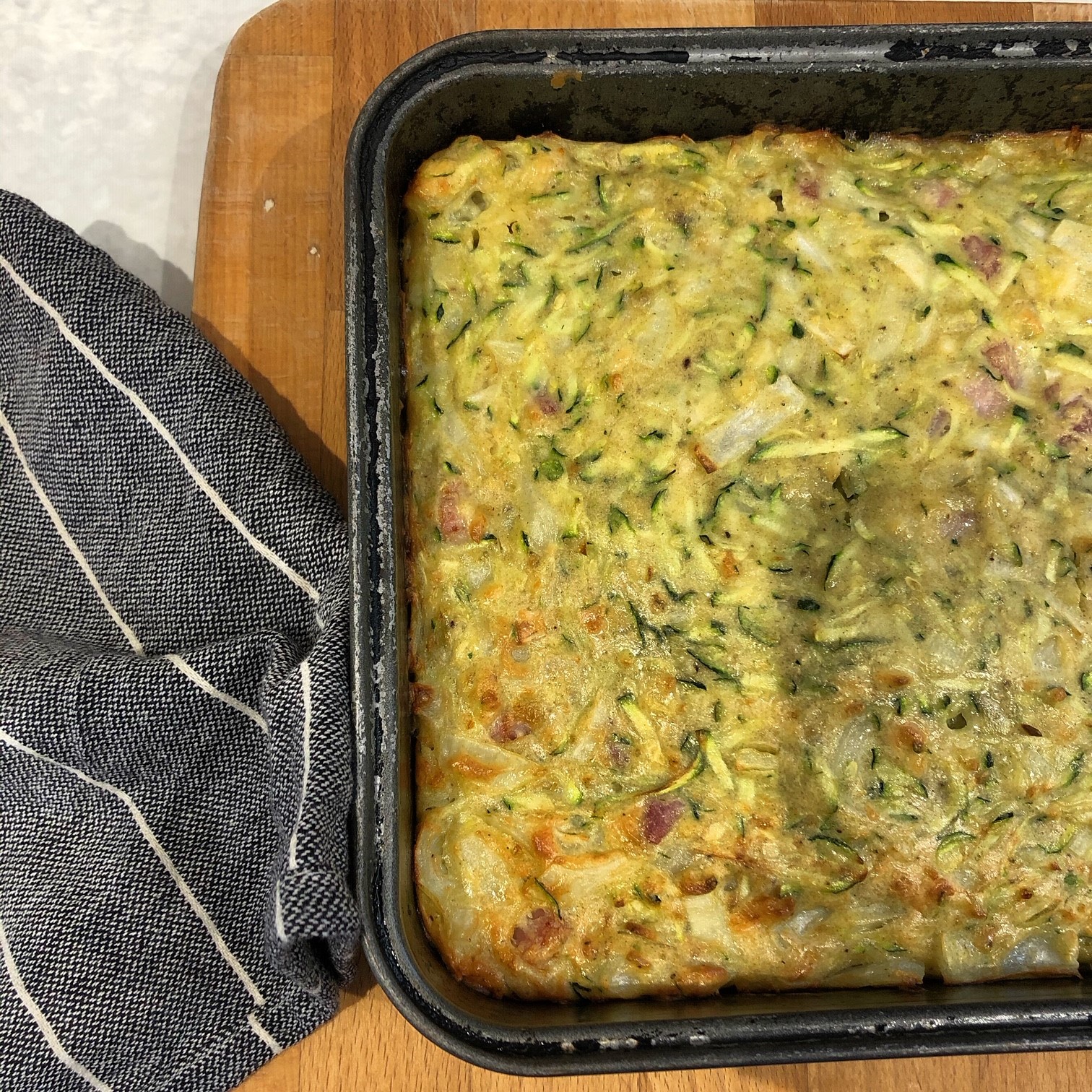 A true Australian staple as a kid. Hot or cold. At a BBQ or in your lunch box. Keeps in the fridge for 3 days.
INGREDIENTS
400g Zucchini / Courgette for those in the U.K. (about 2 medium ones)
5 free range eggs
100g of bacon pieces or sliced ham
1 Onion
150g Self raising flour
120g Cheddar cheese
60ml veg oil
METHOD
Preheat the oven to 170C.
Line a pan with baking paper (roughly 20cm x 30cm. Many roasting trays are about this size).
Finely chop the onion and grated the zucchini and cheese.
Whisk the eggs in a large bowl.
Add the flour and stir until combined.
Mix in the remaining ingredients and season with black pepper.
Pour into baking tray and cook for around 30mins.
A butter knife should come out clean when checking if cooked and it should be lightly brown on top.
Once cooled cut into bars. Serve cold, it's much better and less gooey.