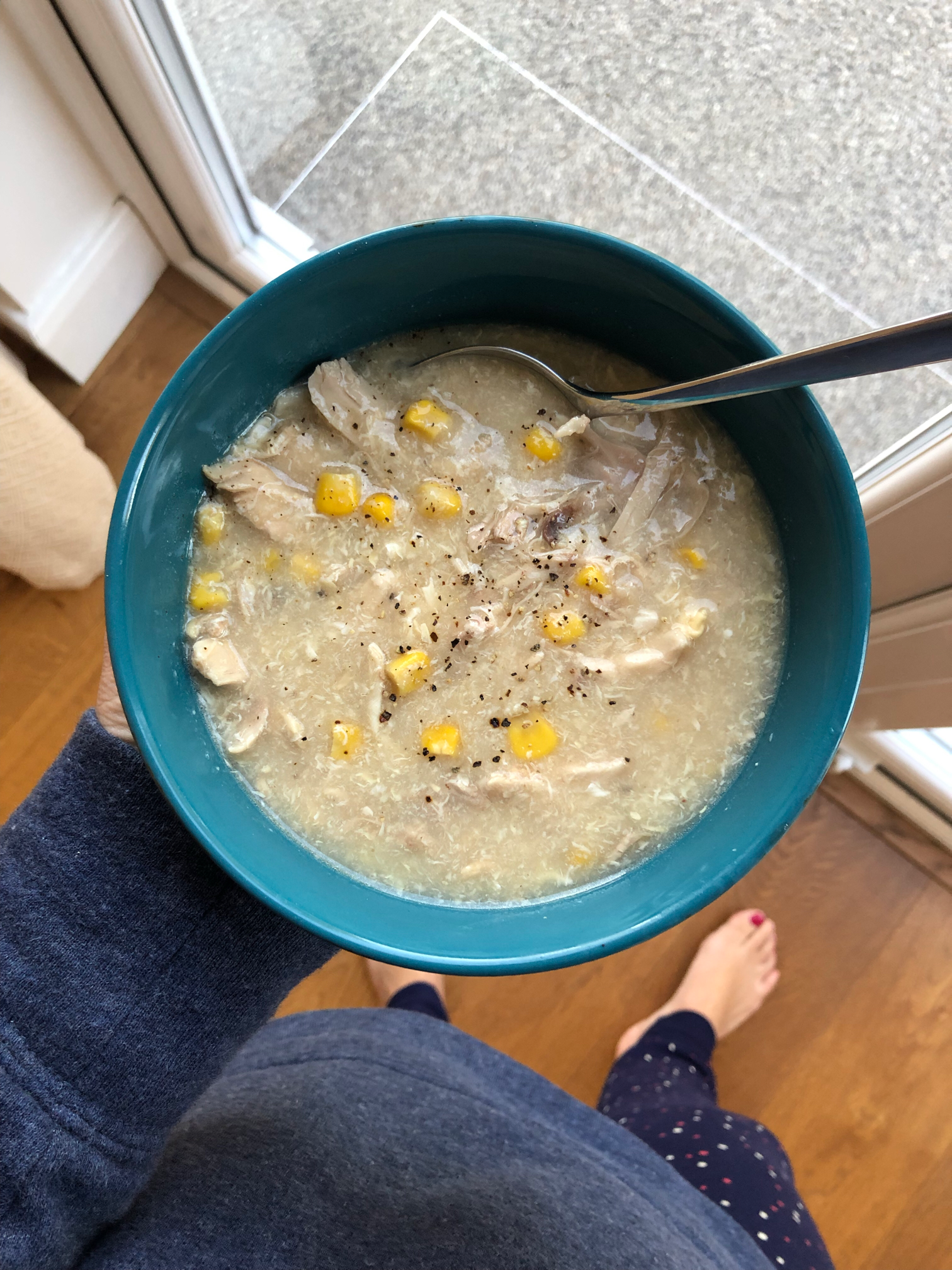 Makes 4-6 portions
INGREDIENTS
1L chicken stock⠀
1L water⠀
600g shredded chicken⠀
1 tin corn kernels (200g/drained weight 160g)⠀
2 tablespoons soy sauce⠀
2 medium free range eggs⠀
2 tablespoons cornflour
METHOD
Either cook a roast chicken and shred the meat, or cook 600g of chicken breast or thigh meat. Your choice (personally I prefer the roast meat).
Use the carcass of the chicken to make a stock, boil it in 1.2 L of water for about 30 minutes and season with salt & pepper – or use a stock cube, both are fine. Top up with water to make it up to 1 litre.
Then mix in the chicken, sweetcorn and soy sauce and simmer for 30 minutes.
In a mug, mix 2 tbsp of cornflour with water into a paste the add to the soup whilst stirring which will thicken it up.
Also in a mug, beat the two eggs. After the 30 minutes while the soup is still simmering pour the eggs in slowly whilst stirring. This must be super slow to avoid the eggs from scrambling.
Enjoy with a big slice of crusty bread.
NOTE: If you are storing in the fridge when re-heating add a dash of water to loosen!