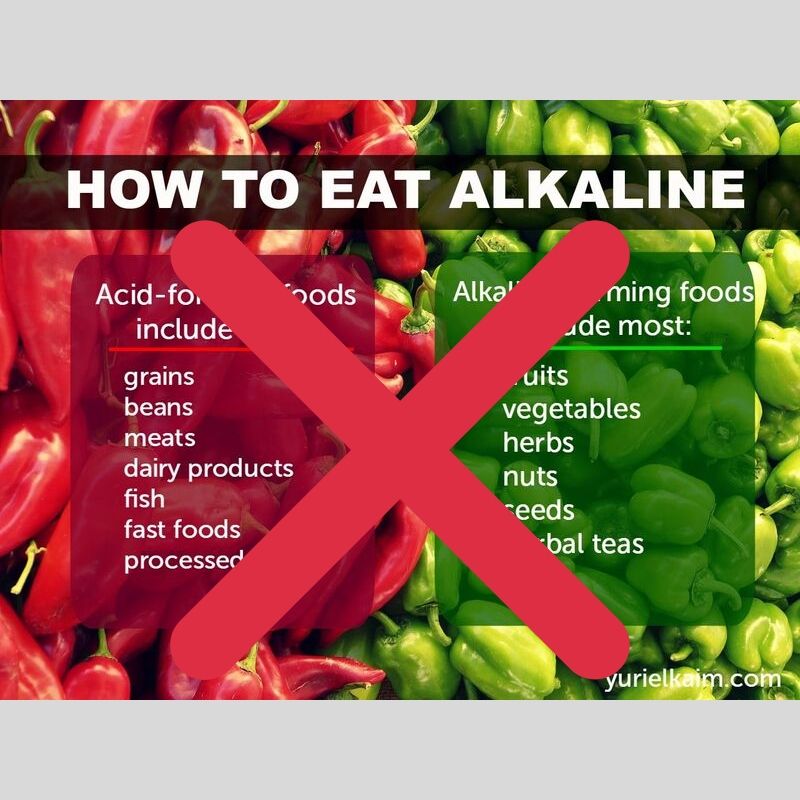 SUNDAY SHUTDOWN #29 THE ALKALINE DIET
What is it?
The alkaline diet is based on the idea that the food and drink you consume can alter the pH of your body. It is sometimes also known as the alkaline ash diet or the acid alkaline diet. The diet promotes the idea that eating acid forming or acidic foods will cause damage to one's health and alkaline foods will improve it. Claims have also included curing diseases such as cancer. The diet states that foods such as meat, fish, dairy, eggs, alcohol and grains are all highly acidic and damaging and those such as fruits, nuts, seeds, veggies and legumes are alkaline and therefore beneficial.
What is pH?
pH is a scientific measurement of how acidic or alkaline the body is and the pH of the human body as a whole is 7.4 which is just above neutral. Somewhere like the stomach has a pH of 2 as it contains acid to digest food whereas something like bleach has a pH of 12 and falls into the alkaline category. The body maintains its pH of 7.4 very strictly as this is where we can function. Just like it maintains our body temperature. If the pH of your body changed you are at risk of death, very quickly if untreated. Foods have the ability to affect the pH of our urine, however that's something the body is getting rid of. In fact that is one of the ways your body maintains it's pH by getting rid of very acidic or alkaline substances.
Is it safe?
Products marketed as alkaline are not regulated in the UK and any claims made on them are unfounded. A few years ago in the USA, Robert Young (claiming to practice as a doctor at the time), defrauded terminally ill cancer patients by informing them his baking soda infused drips would cure them. Many stopped their conventional treatment and subsequently died. In 2016, he was convicted of practicing medicine without a licence and sentenced to almost four years in jail. I appreciate this in an extreme, however people like this prey on the vulnerable and when you have tried anything and are at your wits end, you are likely to believe them. This is the severe danger of the nutrition industry. Food is not medicine. Please remember that. None of the claims made by this diet have scientifically been proven in humans.