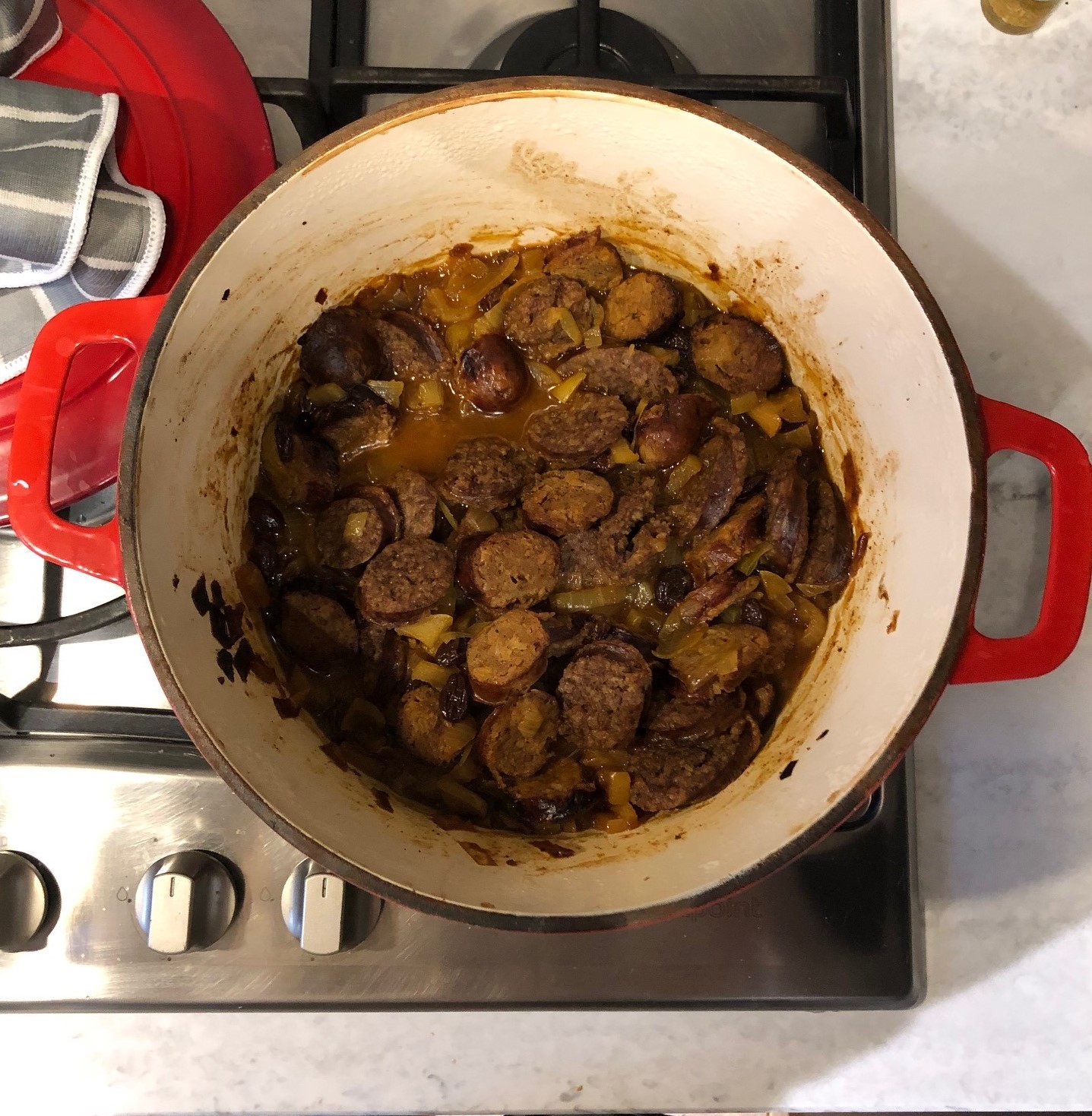 A family classic passed down from my nanna, to mum and now to me and my sister.
INGREDIENTS
1 large onion
1 small apple
1 teaspoon salted butter or margarine
1 teaspoon curry powder
1 teaspoon plain flour
1 cup (250ml) water
1 desertspoon strawberry jam
1 dessertspoon chutney
1 dessertspoon tomato ketchup
1 teaspoon sugar
handful sultanans
8 sausages of any flavour (i used half pork and half beef)
METHOD
Preheat the oven to 180C.
Roughly chop the onion and apple, discarding the core.
Add the butter/margarine, onion and apple to a pan on a medium heat and cook stirring occasionally until brown. If you have a pan that is oven proof then use that (as this will go in the oven later).
While that's cooking on the hob, cook your sausages under the grill or in the oven.
Mix the curry powder and flour with a dash of water to a smooth paste.
Add this, the water, jam, chutney, tomato ketchup, sugar and sultanas to the pan once the onions and apple have browned.
Turn the heat down to low, stir until combined and after 2 minutes turn off.
Once the sausages are cooked, slice them into circles and add to the mixture. Stir to combine.
Place the mixture in a baking dish (or use the pan you have from the beginning if it's oven proof) in the oven for 20 minutes until bubbling.
Serve with mashed potato or rice.
TIP: When making mash I leave the skin on as it adds extra fibre and just deal with it being a little lumpy.