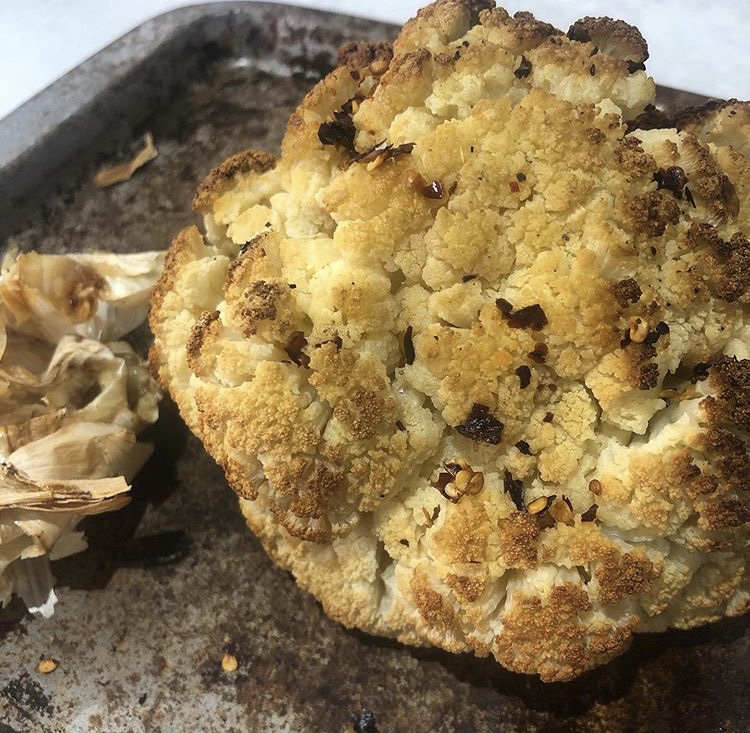 A few weeks ago we had a cauliflower to use. The BBQ was on so I took a chance and it worked.
INGREDIENTS
1 x cauliflower
Chilli oil
Garlic
Salt & pepper
METHOD
Place the cauliflower in a large roasting tray.
Marinade with some chilli oil and pre chopped garlic, then season with salt and pepper.
Bake at 200C for around 45 minutes. (Also works in an oven).
Either break up and serve warm or chop, keep in the fridge and use in salads/wraps throughout the week. When I baked this one in the oven I had some bulbs of garlic in the fridge so threw them in too.