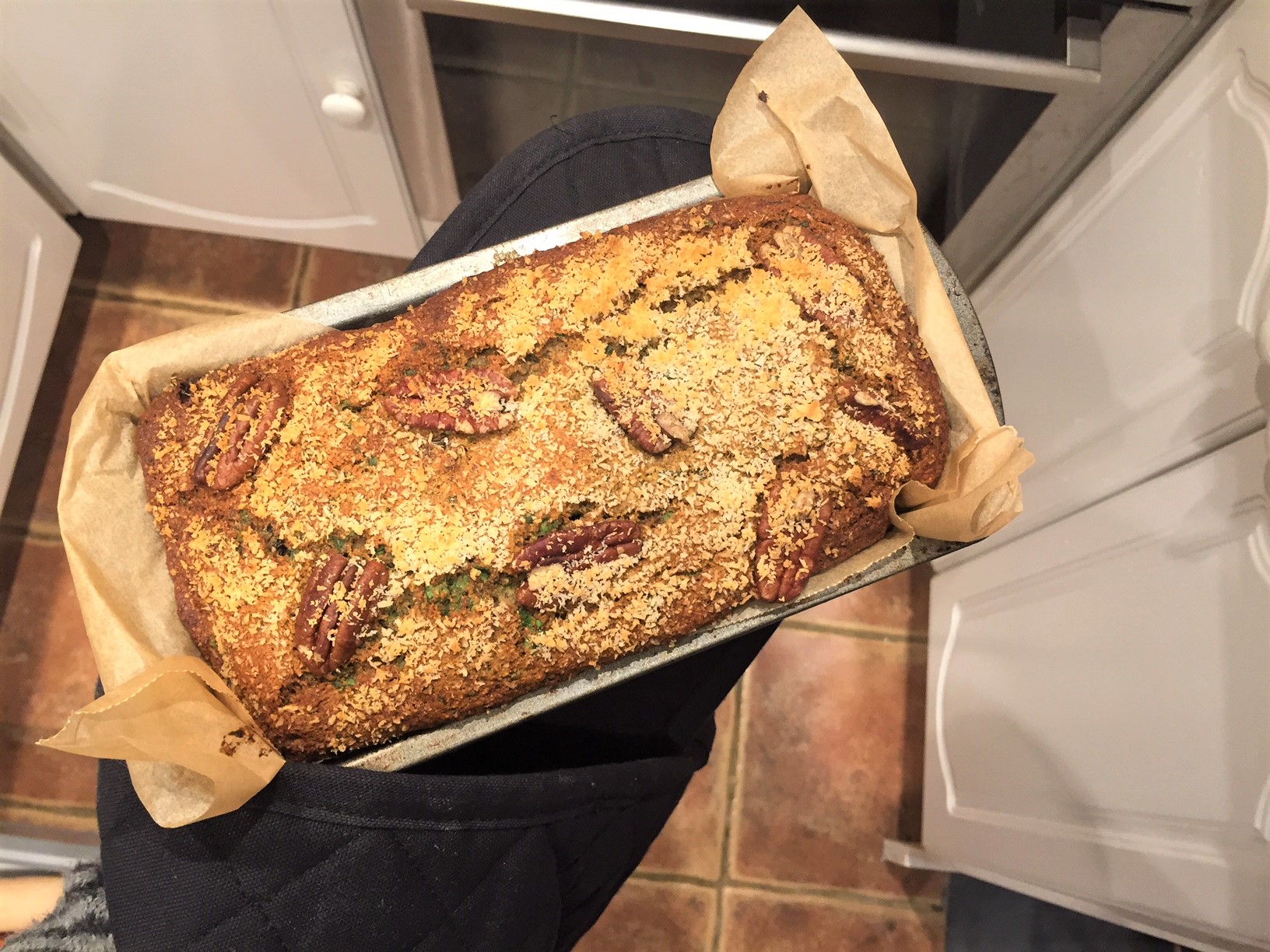 Makes 1 loaf/10 slices
Not your standard banana loaf this is a great way to get added veggies into you and your families diets. The banana flavour comes through and the added sweetness of the honey and raisins is just enough, you won't even taste the spinach although it will add a slightly greenness to your loaf! Enjoy warm with some Greek yoghurt for breakfast or as a snack
INGREDIENTS
100g raisins or sultanas
200g flour (plain, wholemeal, spelt, rye, buckwheat)
1 teaspoon cinnamon
1 teaspoon nutmeg
2 large handfuls of spinach
100g honey
2 ripe bananas
120ml sunflower oil
50g nuts (your choice, I used pecans, crushed)
2 large eggs
½ teaspoon bicarb soda
1 1/2 teaspoons baking powder
1 loaf tin
METHOD
Preheat your oven to 150C
Line your loaf tin with baking paper. Sift the flour, cinnamon, nutmeg, baking powder and bicarb into a large bowl. Mix the sunflower oil, eggs and honey in another bowl
Blitz the bananas and spinach in a blender until smooth, then add them to the oil mixture
Mix the wet and dry ingredients together and stir until combined
Mix in the raisins and nuts. Pour the mixture into the tin and top the loaf with some additional nuts, raisins and slices of banana. Sometimes I use desiccated coconut too. Bake for around 50 minutes or until a skewer comes out clean. Leave in the tin to cool for around half an hour, then remove the baking paper.