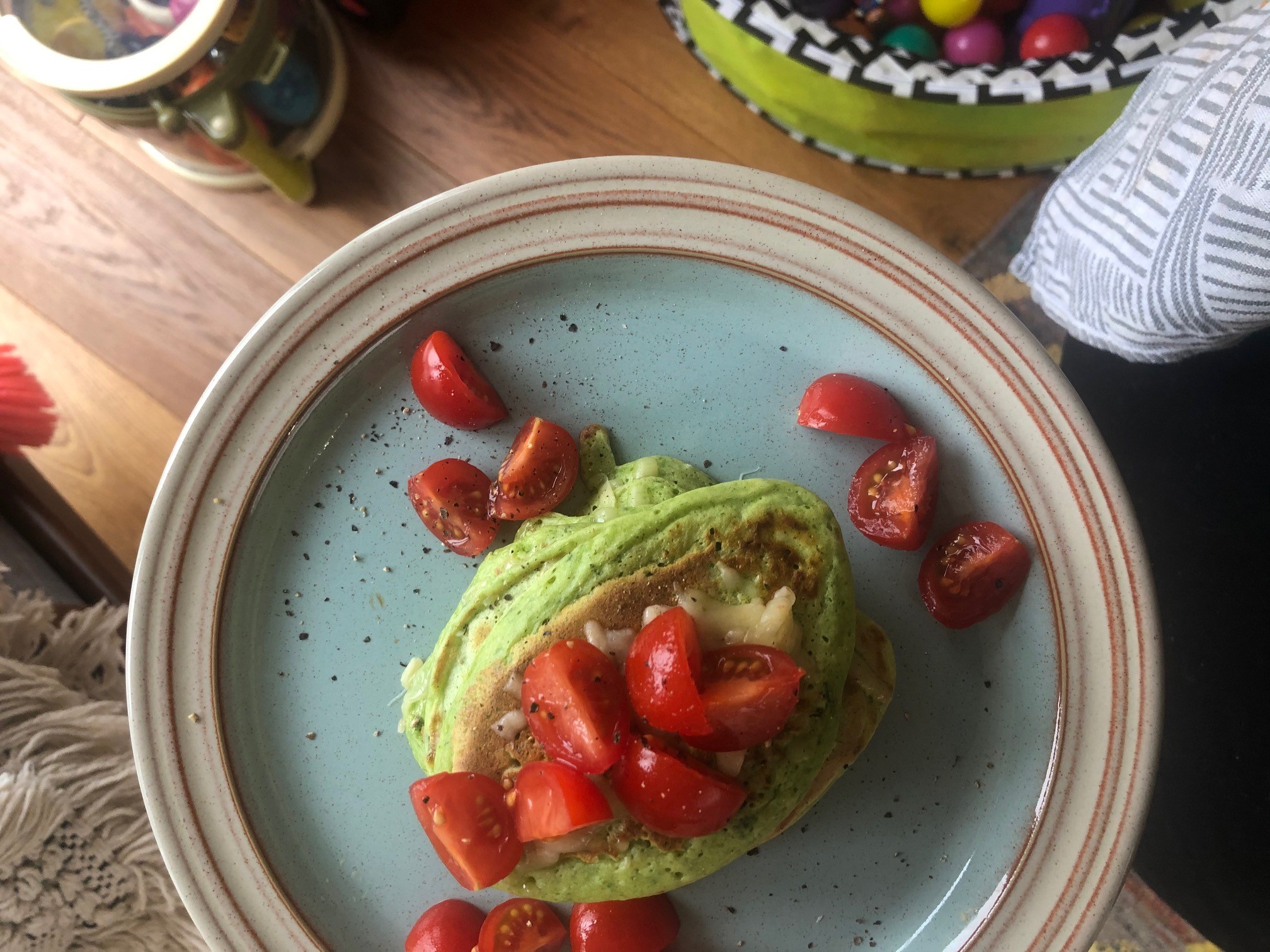 These are a simple way to get extra veg into your diet and also make pancakes green which the kids just love. Spinach doesn't have a really offensive flavour which means it's the perfect ingredient for colouring! These will keep in the fridge in an airtight container for 3 days and can also be frozen.
Makes 16 small pancakes
INGREDIENTS
175g self raising flour⠀
175ml milk⠀
1 egg⠀
1 handful of spinach
METHOD
Boil the kettle.
Place the spinach in a colander or sieve and pour the boiled water over it until it wilts.
Place the spinach in a blender/nutribullet and blend to smooth (ish) consistency, don't worry if there are still small lumps these wont be obvious in the pancakes themselves.
Whisk the flour, milk and egg together.
Add the spinach and stir until it's green and well mixed.
Oil a large frying pan. I use a pastry brush to spread the oil evenly over the pan.
Use a dessertspoon to place small spoonfuls of the mixture in the pan.
Once the pancakes have small bubbles forming on the surface flip them over and cook on the other side.
Serve as a stack with layers of grated cheese in between, topped with chopped cherry tomatoes and a sprinkling of black pepper.