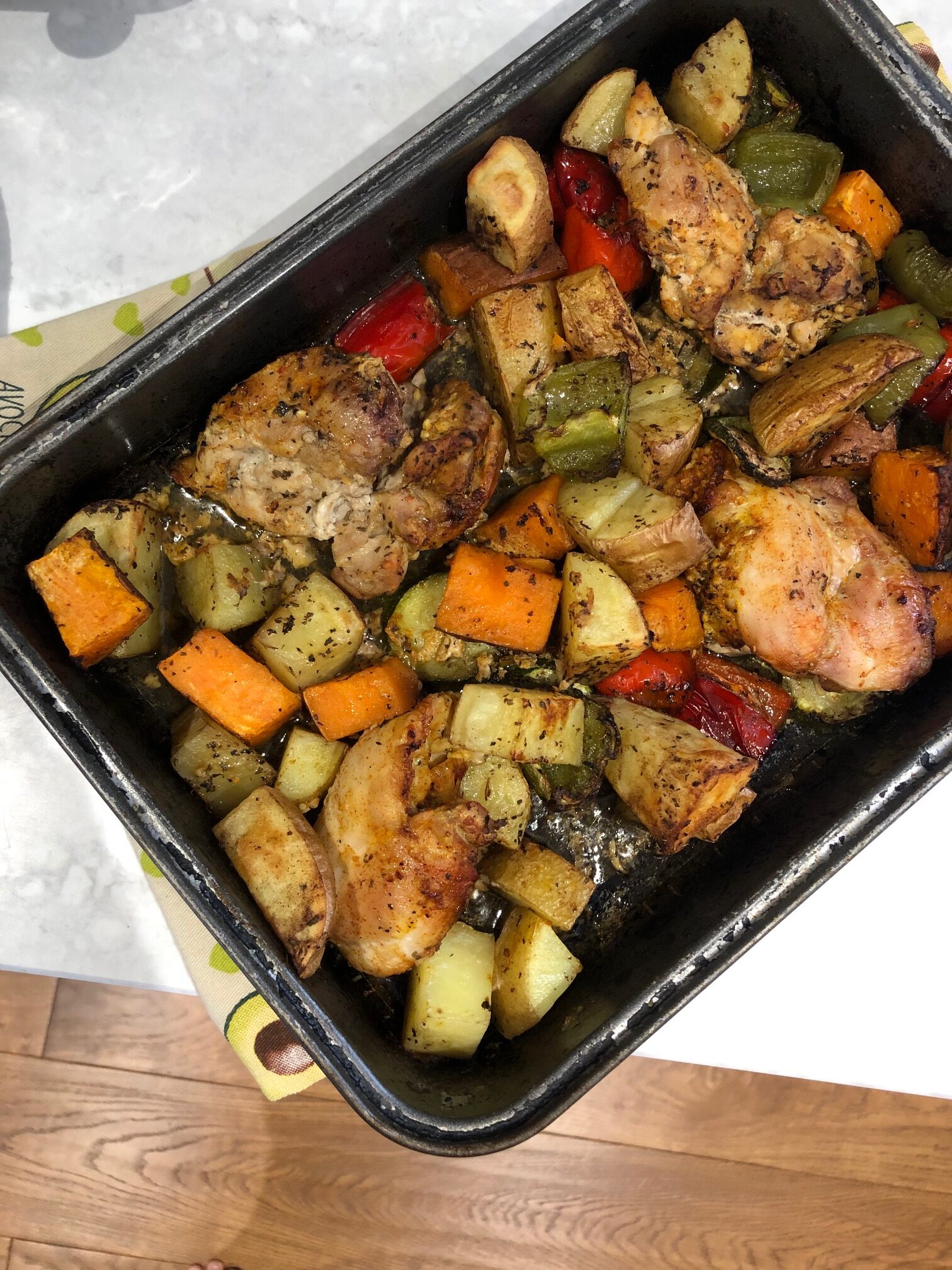 I make this at least once a week, purely because it takes no time at all and uses up loads of leftover veggies. Plus it's a pretty balanced meal too.
Serves 2
INGREDIENTS
4 chicken thighs
1 medium potato
½ large sweet potato
½ courgette
1 red pepper
½ onion
Chopped garlic
Paprika
Turmeric
Rapeseed oil
Salt & black pepper
METHOD
Marinade the chicken in the garlic, paprika and turmeric for 2 hours or overnight if you can.
Preheat the oven to 180C
Slice the courgette into fairly thick slices
Chop the potato and sweet potato
Roughly chop the pepper and onion
Place all the veg into an oven tray, season with herbs, salt & pepper and a dash of rapeseed oil.
Make four spaces for the chicken thighs and place them in the tray too
Bake for 20 minutes.
Stir the veg to ensure it is brown on all sides.
Increase the oven temperature to 200C and bake for another 20 minutes.
Serve and enjoy.