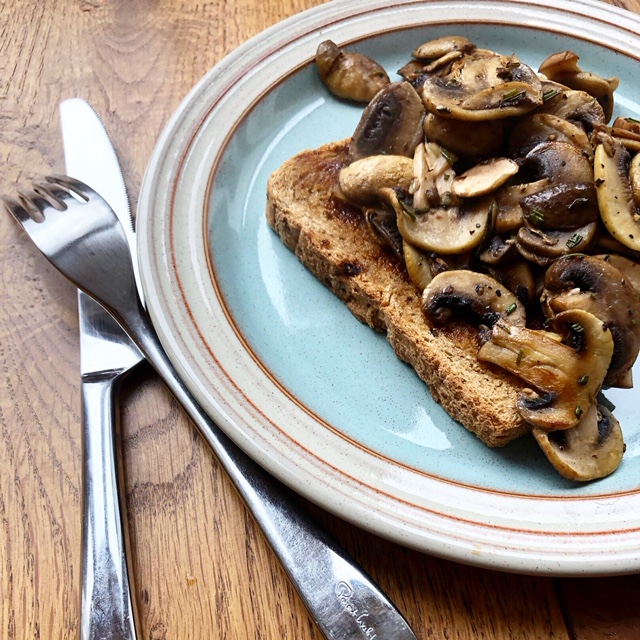 I kind of re-found my love of mushrooms this week. Such a quick breakfast, plant based and damn tasty too! This recipe is enough for 1
INGREDIENTS
1 or 2 slices wholemeal toast⠀
8-10 closed cup mushrooms, sliced⠀
1 sprig of rosemary⠀
Vegemite/Marmite⠀
Butter (Rapeseed oil for the vegan version)⠀
METHOD
Melt a knob of butter/oil in a pan over medium heat.
Pick the leaves off the rosemary and finely chop.
Add the mushrooms and rosemary to the pan and fry until lightly browned. Season with salt & pepper.⠀
Toast bread, top with butter and Vegemite/Marmite.
Add mushrooms on the top and bobs your uncle!