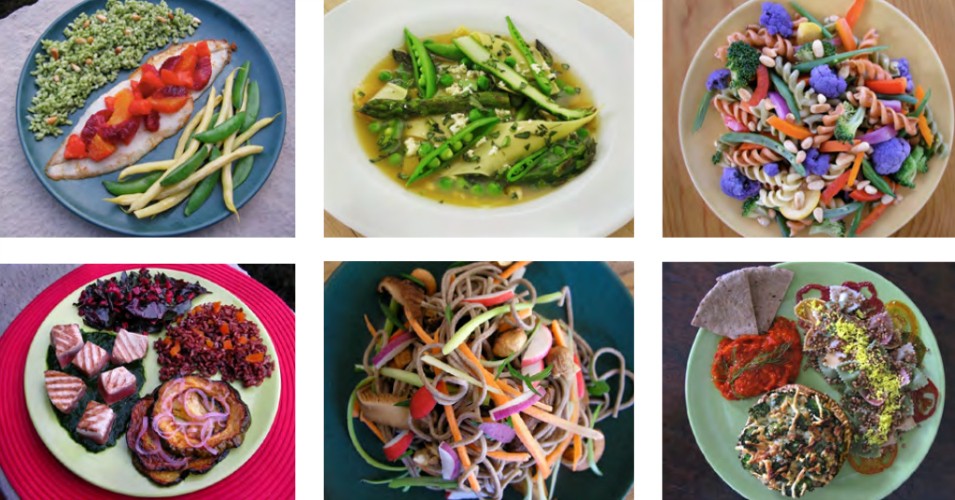 Overview
Late last month a report was launched by the EAT Lancet Commission about the dire state of the global food system and what we need to do to fix it. Many of you won't have seen this. Or will have brushed over it and put it in the "too hard" basket. I get it. And I want to simplify it for you, so take a read, it won't take long, and decide on what you are going to do to help. To help you. Your family. And others. Please.
Unhealthy diets are the leading cause of ill health worldwide. Just take a moment to process that. Eating food which doesn't provide us with the right nutrition is making us sick.
800 million people are hungry, they do not have enough food
2 billion people are malnourished
2 billion people are overweight or obese
Our diet is also the largest contributor to environmental damage in the world. The production, processing, transport, storage and waste of our food account for a quarter of the human contribution to climate change. So when I post tips on cutting your bananas up and freezing them I actually mean it.
Apparently if we just follow these guidelines, it's a win win. If only we were all educated about food hey? Just that minor detail. Add into that the fact that many of us simply cannot afford to eat in this way and we are left at a cross roads with no way to turn.
What does the study say?
It suggests some pretty major changes for the average Joe:
Red meat and sugar consumption to be cut by half (globally). This would mean for each person, around one beef burger per week. Other protein would come from two servings of fish and unlimited pulses and lentils.
Vegetables, fruit, pulses and nut intake must double. Considering most of the UK population don't even consume 5 a day and that message has been running for 15 years, this isn't going to change quickly. We need to make this shift by 2050, it's not long.
A glass of milk a day, or some cheese or butter, fits within the guidelines, as does an egg or two a week. (Personally, I would be screwed with cutting out eggs).
Half of each plate of food under the diet is vegetables and fruit, and a third is wholegrain cereals.
The photographs alone that accompany this report are pretty. That's all. I mean I don't even know what some of these foods are and I work in the industry, so for those struggling to feed their family, I do wonder how they are supposed to feel when they look at these. I'd imagine inspired, but the truth is it will probably make them feel quite down. Please remember, your food does not need to be instagrammable, just edible.
What can you do?
I just wanted to pull out five easy to digest points about the study and some tips on how to implement them, one at a time within your family.
How much red meat do you consume and how often? Red meat includes beef, lamb, pork, bacon, ham. If you consume red meat more than twice a week it's time to make some changes. For multiple times a day try going down to once a day. And if it's a daily occurrence start by trying to only have it every other day.
Make note of how many pieces of fruit and veg you consume in a day (excluding potatoes). If it's less than 5, then your goal is to get to 5 per day. Once you are there, consistently there for a few months try to include one more.
Legumes, nuts, lentils, pulses, if you don't know where to find these in the supermarket that's a good place to start. Go to world food aisle and put a pack or tin of any type of bean or lentil of pulse in your basket. You can also find them where the tinned vegetables are or in the dried food section. If you aren't used to using them I'd opt for tinned versions first.
It is not more expensive to eat well. You just need to pay more attention to what you are buying. It doesn't need to be organic. You don't need fancy food. Tinned and dried foods are cheap and nutritious. Frozen veg is a lifesaver and often better for you and easier to cook with less prep.
Food Waste – do not throw food away. Every time you think of throwing food away challenge yourself not to. What else can you do with it? Buy a compost bin. Take it to a food bank. Freeze it. Take it work the next day.
I really hope that helps because if it doesn't we may just be in danger of a red meat tax? I'm serious.