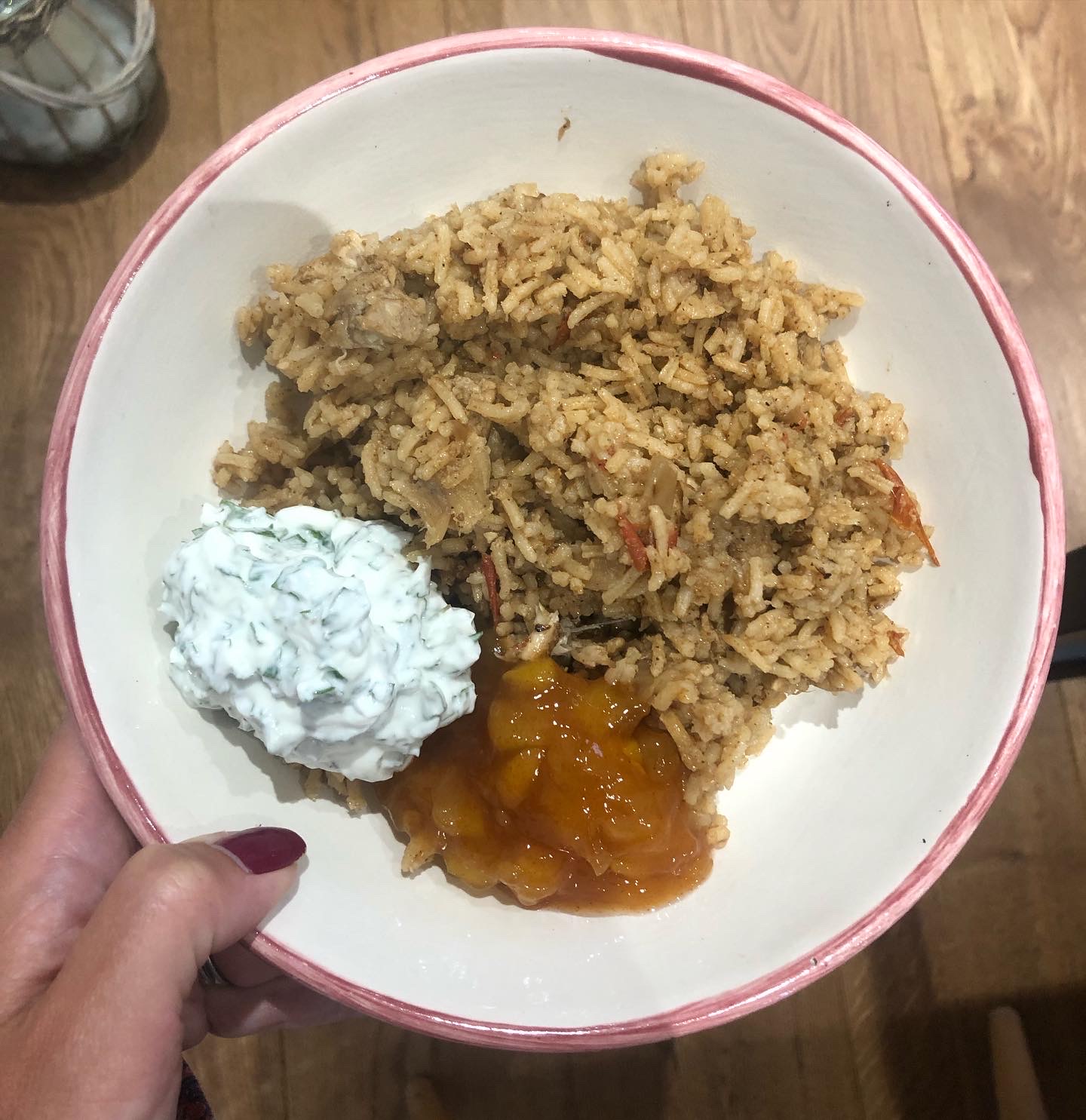 This recipe has been shared with us from a friend @supasparks It's the perfect one pot meal and you can up the spice if you like it extra hot. Or drop it right down if you if you're kids aren't a fan. It makes enough for 4 generous portions.
INGREDIENTS
6 chicken thighs, skinless & boneless, diced
1 mug of white basmati rice
2 mugs of tap water
2 medium onions, roughly chopped
1 medium tomato, roughly chopped
1 tsp chilli powder
2 tsp salt
1/4 tsp cinnamon
1/4 tsp black pepper
1 tsp ground cumin
1 tsp ground coriander
METHOD
In a large pot (preferably oven proof with a lid) fry the onion in a teaspoon of oil until it's gone black. It will also leave a residue on the pan. It's not burnt just blackened.
Add the tomato, ginger and garlic and cook for around 8 minutes.
Preheat the oven to 180C.
Add the chicken, salt and chilli powder and cook for a further 10 minutes.
Add the water and bring to the boil.
Then add the spices.
Rinse the rice under warm running water until it runs clear.
Add the rice to the pot. Stir.
Cover the pot with the lid or tin foil.
Place in the oven for around 20 minutes. Remove and check, if it's a little dry add a dash of water to loosen.
Serve with mango chutney and mint yoghurt.